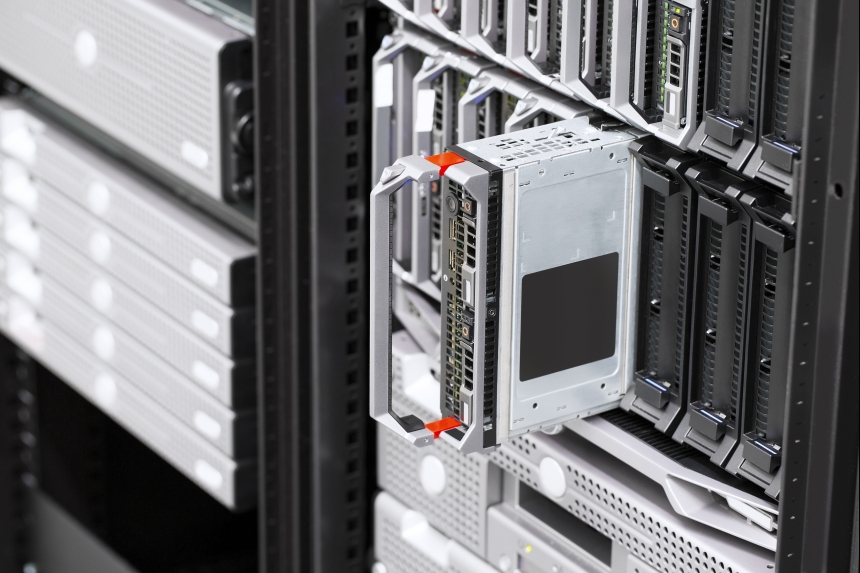 Every business in every industry should be investing in data backup. Not because it's something fancy that you can say that your company has, but because without it, you cannot retrieve documents that may have been deleted by accident or lost after a power outage. The standard data backup methods of the early personal computers were to download any materials and data from the hard drive of the laptop onto floppy disks. These were then stored in containers to protect them from being damaged.

Thankfully, times have advanced massively since then, with the emergence of technologies, wireless systems and innovations that have led to companies and individuals having the option to back their data up remotely or store their information in USBs and other portable devices. Some companies are smart enough to pour some of their cash into a professional business to store their data for them, as the remote backup that they can provide along with cloud services can facilitate remote data storage. This allows data to be secured in a location other than the business, which offers optimum security. As technology improves, the ways that hackers try to get into data also increases, which is why a company like File Centre should be the first port of call for data storage.

The Definition
Data backup has a straightforward definition: it's the process of allowing data retrieval after a data loss event. There are many data backup services available today that help businesses and individuals to keep their information secure, ensuring that vital information isn't lost in a theft, natural disaster or just due to human error.

It's 2018, which means that all businesses everywhere should have a data backup plan for their most important, most sensitive data. As a company, you don't just hold information about your clients, but you also have the power to contain confidential information about customers, too. This is one of the biggest reasons you should be considering your data backup options. There are things to consider when it comes to your data backup solutions, and those are:
People make mistakes
Computer systems crash
You cannot plan and prepare for every single disaster
You need a backup plan for your data, and it can happen in different ways. You may have been lucky enough to avoid it so far, but that doesn't mean that it'll always be that way. Some of the most common causes of lost data are:
Accidental errors
Employee or competitor theft
Physical computer failures
Floods, fires and even an accidental hot drink spillage
Some business owners make the unfortunate mistake of storing their important information all in one place, which can be detrimental if not careful about it. Without proper security, you could be looking at being one of the businesses that lose their data from sheer lack of care. Below, you'll find some of the best reasons that you should be investing in data backup for your business.
Technology Isn't Foolproof
We may live in a digital world where we are watching the innovations in technology improve before our very eyes, but that doesn't mean that technique is foolproof for a business. Many businesses are going paper free in the name of embracing 'greener living', and while this is fantastic, it's also true that all equipment will eventually fail. Laptops give up the ghost. Desktops get infected with viruses and power surges can blow out a hard drive in a split second. When your business is relying on data, all of this is terrible news for your future.

People Will Always Make Mistakes
We are not machines; we aren't going to be 100% perfect all of the time. While we could wish our staff will never make mistakes, they will. Because of this, data backup is vital for success. This can make sure that any errors that are made are corrected. Many factors can go into someone making the wrong decision, and even pressing the wrong button can lose your company data. A backup plan is, therefore, vital to your successes.

Mother Nature Is Unpredictable
This will only matter if you live in a place where you could be affected by hurricanes and flooding, but even in a fire, Mother Nature can wreak havoc on your tech systems. Events that are affected by Mother Nature can include:
Extreme heat
Deep freezes
Flooding
Natural disasters
Earthquakes and tornados
Electrical faults and fires - not quite Mother Nature, but still out of your control.

Without data backup in place, you could find yourself in serious trouble when it comes to system damage. You need a practical solution, which is why data backup is the best thing that you could do for your business.

Beating The Competition
Having a data backup plan means that you have an advantage over your competition. Losing data goes against you because your customer satisfaction ratings will plummet and the way that you interact with customers will change. Breaches of trust in your business can ruin your company. However, if you can guarantee your clients and your customers of a reliable data backup plan, you stand above any other activity that cannot give the same guarantee.

Securing Against Theft
Corporate theft is something that is, unfortunately, on the rise. Most of the time, company data theft comes from internal staff, which means that with data backup, you can ensure that you can recover data that has been stolen.

With an online recovery system, you can ensure that you get peace of mind that your data can stay protected. If your data is lost, you can recover it with help and continue, while setting up better security for the future. Looking into what is data backup and how you can benefit from it is just the beginning because, with it, you can retain your credibility as a business, boost your reputation and protect your customer and client data.