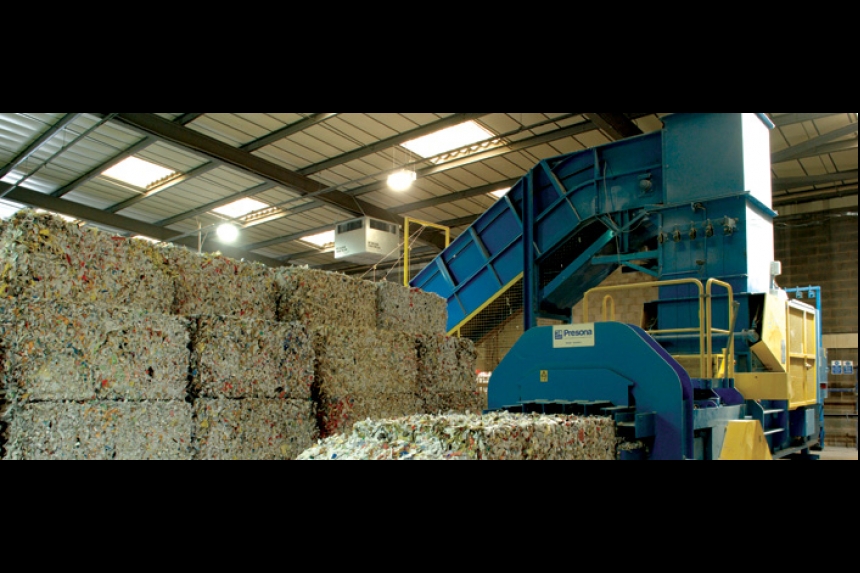 Security is a crucial factor that all business owners must consider these days. It's fair to say that issues with hacks and data thefts are becoming more common. And, while most business owners are now focused on the digital aspect, you also need to think about possible security as well. Specifically, it's important to consider the papers and documents that no doubt contain data that will be significant for you, your customers or your clients.

One of the ways to make sure paper files do not create a security issue is through shredding. By shredding documents, you can guarantee that any docs are indecipherable and cannot be used to steal from your company or your clients.
There are two different types of shredding that you can consider using in your business: onsite and offsite solutions.

Onsite shredding means that secure shredding occurs on your premises, usually by equipment that is transported to your office or business property in a vehicle. This will often be a large truck with an industrial shredder. The documents are destroyed then and there while the remains can be taken away for recycling.

Off-site shredding means that bulk amounts of documents are transported to a depot for shredding. It is still destroyed by a large industrial shredder. The depot will be a secure location, and this will typically be used for larger volumes. For instance, if you are clearing out your office and closing down your business, you might decide to use a solution like this. Paper will be transported in highly secure containers, and typically multiple containers will be needed for the bulk order.

So, let's look at the benefits and disadvantages of each of these options to decide which one is right for you.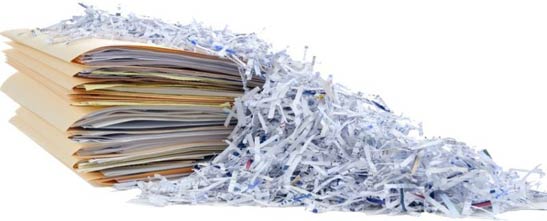 The Pro's and Con's of Offsite Shredding

The Pros

If the right systems and software are in place, this solution can be incredibly secure. This might include ensuring staff used are security-screened as well as CBS checked with ID presented on arrival at the depo system. There are also typically CCTV systems and other physical security features used at the depot.

As well as this, you will find the solution is highly cost-effective for larger jobs, and there is little disruption to your business processes. You won't have to worry about where the vehicle is going to be parked for hours while the paper is being destroyed.

You will also be provided with a certificate of destruction showing that the papers have been taken care of the right way. Furthermore, while you can not watch the documents being destroyed in person, you will usually be able to ask to view video surveillance of it occurring.

When paper is destroyed, it is typically also mixed with documents from other businesses. Some people view this as being more secure as it will be hard to determine which docs are relevant to your company.

The Cons

One of the most significant problems with off-site shredding is the transportation of files. Unfortunately, with this type of operation, there will be far more handling of the documents, and that leads to more chances that they will be misplaced or even stolen. Don't forget, an operation like this will involve a lot more staff, and this requires more trust as well as qualified individuals who can handle the job.

While it may be cost effective if you have substantial levels of documents that need to be destroyed, lower standards or regular removals will cause the price to balloon. This is certainly not going to be a cost-effective service on a weekly or even a monthly basis.

As well as this, while the transport of the documents should be secure, this will be determined by the equipment used by the company that you choose. Some provide documents in containers that will be under lock and key. Others will merely transport the documents in open containers from which important documents can easily be removed. Don't forget, with bulk orders this could also go completely unnoticed.

You will also find that services like this use outsourced solutions. You might hire one company to handle the shredding of your documents on-site. However, they could employ a completely separate business to manage the collection and transportation of the documents. While one solution could be trustworthy, the other could put your papers at a significant level of risk.

The Pro's and Con's of Onsite Document Shredding

The Pros

Some would argue that on-site shredding is a better solution for a variety of reasons. Firstly, there's the peace of mind. When your files leave your property, and they haven't been shredded, you will always have the worry, that they haven't been handled expertly. You may even panic that you have left your business vulnerable, particularly if the off-site solution you choose fails to provide real-time updates. With on-site shredding, you'll know and see that confidential waste is being obliterated and you can even watch the papers being destroyed if that's what you want.

There's also far less handling of the papers, and this means a lower level of staff. Instead, a team of highly qualified, fully certified individuals will arrive at your business property and complete the job. As already mentioned, you can watch them do this, and you won't have to worry about the issues present with transportation of unsecured documents.

The shredding is also completed immediately. This means that there is no delay where papers can get lost or stolen along the way to the depot centre. If the security of your waste is impacted, with on-site shredding, it will already have been destroyed.

As for the cost, you will typically find this is a highly useful solution for your regular shredding needs. On-site shredding can be budget friendly enough to the point that you can use it on a regular basis rather than waiting for the docs to build up. Again, letting the documents build up poses a security benefit because you'll have fewer papers lying around your business property that need to be destroyed at any given time.

The Cons

For larger jobs, on-site shredding could be quite expensive. This is because the provider of the service has to come to your property and complete the shredding service there with the necessary staff. Depending on how much waste you have, you might find the truck needs to stay there for a few hours which could also be slightly disruptive for your business.

We hope this helps you determine which shredding solution is best for your needs. Typically for a bulk job under special circumstances such as the complete clear out of a property an off-site solution could be best for your costs. However, concerning security and being confident that the waste has been destroyed, on-site shredding is often the favoured choice.