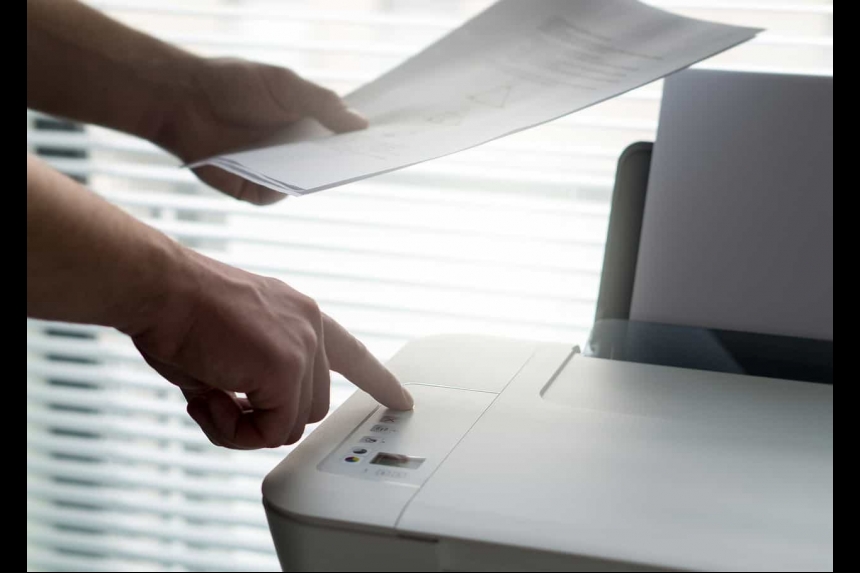 Many companies are still stubbornly using paper document storage to keep important papers safe. Whether it's invoice records, contracts or other vital files, keeping them stored as paper records can be dangerous to the long-term safety of your business. Not only does it cost a lot of money to search through archives of paper records, but it also creates delays, and there's always a chance that you might accidentally damage or lose those records.

Digitising your documents is a fantastic way to speed up any processes linked to those essential files. You can search through documents more efficiently, and you save a lot of space in your office. You'll never have to waste time searching for a document again if the files are digitised, and a paperless office can make your business a lot more streamlined and productive.

But how exactly do you digitise business documents?
In this article, we're going to explain some guidelines on how you can scan your own business documents and move away from a reliance on paper documents.

1. Sort your documents before digitising them

The very first thing you should do is sort out the documents before digitising them. This means taking out all those boxes of documents that you have and identifying which ones are worth being digitised. In most cases, you'll want to digitise everything, so you minimise the number of paper records you have in your office, but in some cases, you may find old and outdated records that are no longer needed and can be safely discarded.

Before you decide to digitise all of your documents, make sure you sort them out into categories. Throw out and shred anything that you don't want as well–don't just put them in the trash as they are.

2. Clean up your documents

To ensure the best quality scans, it's vital that you clean up your documents as best as possible. Wipe off any dust on the papers and be careful not to damage them in the process. Remove any paper clips, binders, notes and other additional items that aren't relevant to the document itself. Once you've cleaned up the documents, they're ready to be scanned.

If you do leave any imperfections or specks of dust, then don't be too alarmed. You can quickly clean up any of those problems after you've scanned them, but any bits of dust or dirt that are over text will be hard to remove without special tools such as a photo editing program. If you want to save a lot of time and effort on later steps, then it's best to clean the documents as best as you can and keep them in good condition, so they turn out nicely when scanned.

3. Scanning your documents

There are a couple of ways to scan your documents. You can use a flatbed scanner, you can use a built-in scanner on a photocopying machine, or you can even use your phone. There are many different tools available, and it's vital that you choose one that's convenient and affordable for you. Do keep in mind that each document will need to be scanned individually, so it is going to take a while if you have many archives full of papers.

Depending on what software or hardware you use, you'll end up with several possible file formats. PDF is perhaps the most common format to scan your files as, but you can also scan them as regular image files like JPEG or PNG. Keep your digital folders organised in a similar way that you have your physical data stored so that you don't lose track of them.

4. Transferring documents to digital

Now that you have a digital image of your documents, you can then start digitising them. In most cases, Optical Character Recognition (OCG) software is used to detect when there is text on an image. It will then convert the text into digital data that can be highlighted, copied and modified like regular text in a document. Most scanners have OCG software built in but do keep in mind that it's not 100% fail-proof and if there is any handwriting involved, it likely won't be able to read the documents, resulting in many errors.

As a result, OCR can be a helpful option, but it'll likely cause more trouble for you than you'd expect. Without proofreading the documents, you might end up with incorrect values and data in your records, resulting in mistakes that could wreak havoc in your business.

5. Storing the data

Next, you'll need a way to store all of your documents. In most cases, you'll be using a combination of physical storage and cloud storage to ensure the safety of your files. If you are using cloud storage, then do remember that anyone with access to those documents can view, sort and edit them at will. This means it's always best to have a physical backup of your documents on a hard drive, server or even a USB drive.

In some cases, the data may need to be input into a system such as accounting software for historical financial data. In this case, the data would need to be entered manually or with automated tools that assist in the process. This is the final step and concludes this list of guidelines for digitising business documents.

Hiring a document digitization service to help

Of course, the easiest way to ensure accurate, high-quality scans of your documents is to seek the help of dedicated service. These companies will be able to help you clean up and scan your documents to ensure that they're legible, they'll convert them to a digital format and will help you store them on reliable storage mediums that you can access whenever you need.

This is by far the easiest way to digitise your business documents, and it means you don't spend your valuable time, effort and money on doing it yourself. Although digitising business documents can be handled by your own company, it's far more efficient to have a trustworthy third party take care of it especially if you have a large volume of documents.