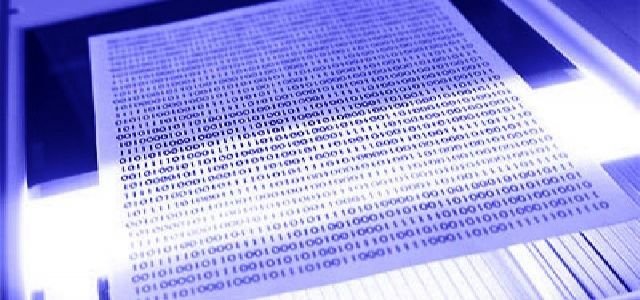 We can undertake the scanning of letters, general office documents, plans, drawings and converting them into PDF / TIFF format which can be stored on CD / DVD or hosted online. The information is easily and quickly retrievable from the data captured from indexing or the document itself
Scanning is typically in black and white at 200dpi. We also scan in colour at a higher resolution if required.
The original paperwork can be bar-coded and stored in our deep store at low cost, or confidentially destroyed in an environmentally friendly manner.
Interested In This Service? Call us on
0845 450 1074
T

rust

I

ntegrity

G

uardianship

E

xpertise

R

eliability
Get In Touch
Scan Documents on Demand
Scan files and documents only when you need them
Scan on demand is ideal if there are budgetary constraints
Fast turnaround of documents stored offsite
No need for repeated retrieval of documents?
Secure image retention
Images uploaded onto  online document management system were the scanned image can be retrieved by authorised users via secure login
The scanned image can then be downloaded or distributed as you wish
Original document barcoded and retained in File Centres secure offsite store
Secure storage with fast digital retrieval and distribution
Bureau or Legacy scanning services
We undertake large back scanning projects
Black and white, or colour scanning
Standard resolution 200 dpi to high-resolution scanning of up to 600dpi
Scanning of files, deeds and plans, invoices and patient records
POD, Finance and pension, Health and safety records
Ongoing scanning of company records as part of your electronic document management system
Secure storage with fast digital retrieval and distribution
Document scanning benefits
Saving on space
Time to search for records
Availability of records from any location for authorised users
Searchable documents
Allows for the sharing of information
No licence requirements
Data entry carried out in the UK not offshore
Supports disaster recovery
Redundancy of data ensured by storing data offsite, on backed up media or online
Rule of thumb of gauging volume of records for document scanning
1 CD equal to 2 full four-drawer filing cabinets
20,000 images to a Gigabyte, black and white @ 200dpi
Approximately 185 pages per inch
Approximately 12,000 pages per 4 drawer cabinet
Approximately 2000 sheets per A4 box
Take a look at some of the other document management solutions we provide including paper shredding services and data backup solutions.