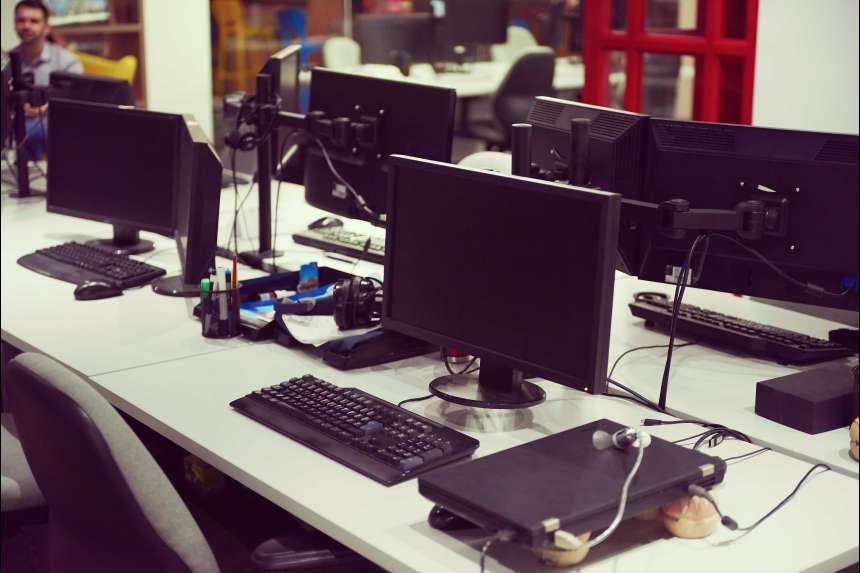 Running a business is all about cutting down on your expenses and maximising your profits. At least, to a certain extent. You don't want to reduce the quality of your services and products, but instead, maintain or improve the quality of your business whilst simultaneously driving down operational costs.

Sounds difficult, doesn't it?

Thankfully, there are plenty of ways to reduce how much capital your business uses just to stay afloat and also improve your efficiency at the same time. One such method is to switch to a paperless office–that is, one that doesn't rely on traditional paper-based solutions for dealing with things like invoices, letters and contracts.

But is saving money the only advantage that a paperless office brings? Absolutely not! Freeing yourself from the shackles of a paper-based office comes with many fantastic benefits, and in this article, we're going to go through ten reasons why you should consider switching as soon as possible.

1. Save money whilst employing a paperless office solution
So we know that going paperless can help you save money, but how exactly is this achieved? Let's take a look.

You don't need to purchase as much office paper
You save money by not spending on printer ink
You avoid dedicating space in your office to storing document
You won't spend money on organising your files or hiring a storage service
You can avoid sending letters that require envelopes and postage money
Your employees don't waste company time looking through archives

These are just a few of the cost-saving measures associated with going paperless. However, do keep in mind that setting up or converting to a paperless system can be rather costly, but it's well worth the savings you can expect to make across a long period of time. The sooner you do it, the less expensive the transition will be.

2. Less paper clutter
A clutter-free office is always a fantastic advantage. You won't lose documents, you'll be more efficient, and you'll have a much easier time cleaning up your office.
3. Easier time finding files
And because there's less clutter in your office, you'll have a much easier time finding specific files. For example, perhaps you're looking for an old invoice inside a huge archival box of invoices. They might not be sorted correctly, they might be crumpled or wrinkled, and they might even get damaged as you're looking through them.

If you want an easier time finding files, then you can just search through a list of electronic records and pull out what you need. You can even search for documents based on queries such as between a period of time, to a specific client and so on.

4. Easier time storing files
And similarly, you'll have a much easier time storing files. Imagine trying to fill a box or folder with invoices, then you have to insert an invoice at a specific position because of the dates. Not only will you need to flick through every invoice to find the right place, but it can be time-consuming and frustrating to head into the archives and store something away.

The alternative with a paperless system is, and you're done. There's no messing around, you don't need to search through your records to find the right place to put them, and you're going to save a lot of time.

5. Access your files anywhere
Because your files won't be restricted to a single physical location, you can access them anywhere. Perhaps you need to pull up a contract, but you're currently not in the office, or maybe you need to double-check a purchase order that was sent to you from a regular client, but you're now on the other side of the world. The only option you have is to phone or message someone in the office and ask them to look through the records to find it.

However, with a paperless system, you could just search it up in your online cloud storage system, pull the record and get on with your work.

6. Improved productivity
One of the most significant advantages of using a paperless file storage system is that it ultimately improves your productivity. You can start relying on electronic systems to create and manage files for you, and you can easily use them to create new templates and share your files around with ease. You don't need to print out files anymore, and you don't need to delve into your document archives to find something.

All this results in a faster workflow with improved productivity, meaning more efficient use of capital and fewer hindrances.

7. Easily share files
Another big reason to switch to a paperless office is so that your employees can easily access and share files between themselves. Instead of having to print something out and store it in an archive and mail it around, it can easily be transferred electronically to allow for better productivity.
8. Better security
Although there's a lot of panic surrounding cybercriminals and what they're capable of when it comes to breaking into a company's files, paperless is generally far more secure than relying on physical documents. If an accident happens and the records are lost, they're gone for good. With a paperless system, you can keep the data secure with the right services, and they won't be lost until you explicitly delete them.
9. Helps the environment
Going paperless reduces the amount of waste your business produces. If you're conscious about your business's status as a green company, then you'll want to try your best to reduce the amount of waste your productive and going paperless is one of the most effective ways to do so.
10. Improved customer service
Lastly, we should also mention that with a paperless system comes better customer service. Imagine having to dig into an archive of files just to pull out a customer's records or past orders. It would be chaotic, slow and not very effective at all. To counter this, you can use an electronic file storage system to make things much more manageable.